14 Ganesha Temple You Must Visit Once
Lord Ganesha is one of the most worshipped Gods in India. People in different parts of the country do it in different ways. Let us look at some of the temples of Lord Ganesha:
Ganpatipule, Maharashtra
Worshippers whisper entreaties into the ear of a large brass mouse before offering their prayers inside.
Siddhi Vinayak, Maharashtra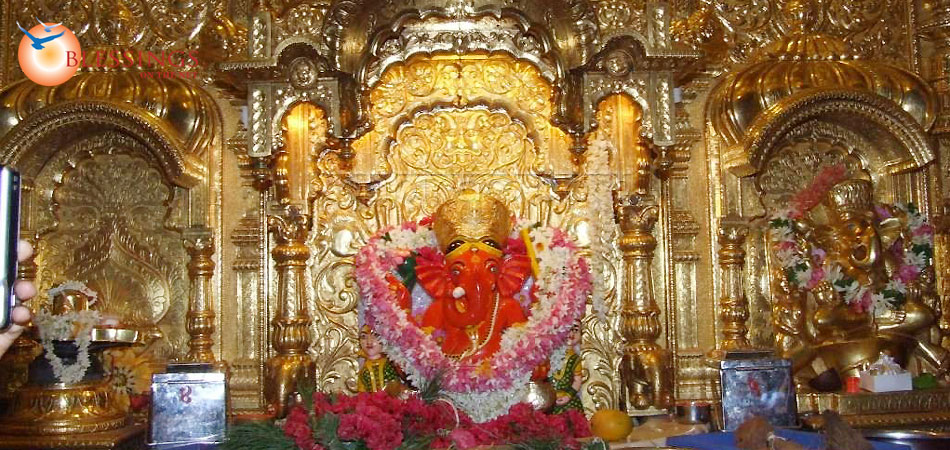 Contains images of eight forms of Ganesha which people across Maharastra believe in.
Ranthambore Ganeshji, Rajasthan
Receives about 10 kg of mail daily from India and around the world.
Karpaga Vinayakar, Tamil Nadu

The beautiful temple is cut out of a rock and stands tall in Tamil Nadu
Rockfort Ucchi Pillayar, Tamil Nadu

The temple plays an important role in the mythology of Ramayana.
Manakula Vinayagar, Pudducherry
The temple is said to be five centuries old and has a huge mythological importance.
Madhur Maha Ganpati, Kerela

The beautiful temple is located on the bank of river Madhuvahini. The temple receives large number of devotees every year.
Sasive Kalu & Kadale Kalu Ganeshas, Karnataka
The Kadale Kalu Ganesha statue is 18-feet tall while the Sasive Kalu Ganesha is 9-feet tall.
Ganesh Tok, Sikkim

The temple is one of the very few Ganesha temples in a land that believes in Buddhism.
Dagadusheth Ganpati, Maharastra

The temple is the most famous temple in Pune.It is worshipped a lot by people in Pune and Maharashtra.
Moti Doongri Ganesh, Rajasthan
The temple is situated beside the Birla temple. Every year, huge visitors visit the temple.
Mandai Ganpati, Maharastra

The temple participates in the annual Ganesh festival held every year in Pune.
Khade Ganeshji, Rajasthan
The temple contains a rare statue of standing Ganesha.
Swayambhu Ganpati, Maharashtra

It is one of those temples situated on a beach.
14 Ganesha Temple You Must Visit Once
by